Thirteen Reasons Why
by
Jay Asher
Released by
Penguin
on 18 October 2007
Genres:
Contemporary
Pages:
297
Format:
Paperback
ISBN:
9780141328294
Source:
Purchased
amazon • bol.com • bookdepository • goodreads
You can't stop the future.

You can't rewind the past.

The only way to learn the secret is to press play.

Clay Jensen returns home to find a strange package with his name on it. Inside he discovers several cassette tapes recorded by Hannah Baker – his classmate and first love – who committed suicide two weeks earlier.

Hannah's voice explains there are thirteen reasons why she killed herself. Clay is one of them. If he listens, he'll find out why.

All through the night, Clay keeps listening – and what he discovers changes his life... forever.
---
I've been wanting to pick up this book for years, but for some reason I never did. Then finally, I was at the Waterstones in Amsterdam and I saw it there, I decided to just go for it. It was this lovely silver edition that I hadn't seen before, and I personally like the colour silver (it's a Slytherin thing), so yeah.
Thirteen Reasons Why is about Clay who receives a box full of cassette tapes on his doorstep. On these tapes, Clay hears the voice of Hannah Barker, a girl who killed herself not long before that; the first girl that he loved. According to Hannah, these tapes are the reasons that she killed herself, the people who made her want to kill herself. And if Clay listens to all of them, he'll hear why he's on there.
View Spoiler »
When Clay finally arrives at his story, it turns out he is not at all 'to blame' for Hannah's suicide, which I found a bit odd. Why include him then? It was the noly part of the story that didn't make sense to me, why make all this fuzz about thirteen reasons – thirteen people – being to blame for Hannah's suicide and then say that Clay had nothing to do with it? Hmpff. « Hide Spoiler
I thought it was a very strong book, because it talks about subjects that I had very close encounters with. I myself am depressed, have been ever since I got bullied and lost all my friends in high school, and I don't think I'll ever really get over it; I personally never had suicidal thoughts though, or let's put it this way – not in the way Hannah and probably thousands if not millions of other people on this planet have/had. I do know people who had that, but luckily I've never lost any of them (at least, not to suicide).
I liked Clay as a character, and Tony as well (I have to admit I pictured him as a younger Tony Stark, but that is all because of the name). There was one thing I was confused about, and that was Tony's role in all this. View Spoiler »I mean apparently he and Hannah had been friends at school, but I don't know she never mentioned him in all this, and I didn't even know that he was going to Clay's school until he said it near the end of the story. Yeah it wasn't really necessary for this to be mentioned in the book, but it kind of came out of nowhere, idk. « Hide Spoiler
The book was written really well, and I found myself unable to put it down – I wanted to know all the reasons Hannah decided to kill herself and I wanted to know it now. What I also liked was that apparently, Hannah's tape have been recorded by someone and are available to listen to on hannahsreasons.blogspot.com. I haven't done it myself, but I might do it soon now that I've finished the book.
In the end, I enjoyed this book – even though it felt weird to read about someone who had killed herself, and I really liked Clay as a character. I recommend this book to people who 'like' stories about depression and suicide (okay not like, but… You know what I mean). Just read it, okay!
And to all those people out there who are depressed and/or are having suicidal thoughts: Talk to someone, someone you know you can trust. Go to a doctor, a friend at school, a guidance councellor at school (idk if you have those at your school). Just talk to someone, okay? There are people out there who care about you, don't forget that!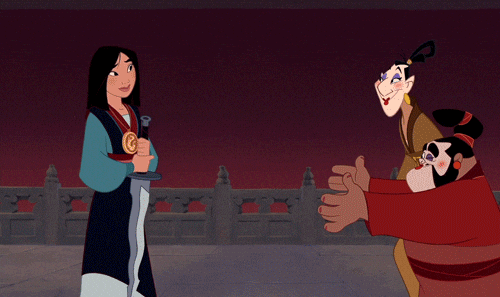 ---