It's the most wonderful time of the year! (And no, it's not Christmas). Yes, the OWLs are upon us once again! And of course, being a Discord Prefect, I have to participate as well (and even if I wasn't I would, don't worry). This year is the second year with the addition of the careers and we even get a couple more additions (but more on that later).
WHAT ARE THE OWLS?
The OWLs or Ordinary Wizarding Levels are the exams the students at Hogwarts have in their fifth year. Or in the Muggle world, they are a month-long readathon organised by G from Book Roast. There are two main readathons, running through April (OWLs) and August (NEWTs), and sometimes there will be some shorter readathons throughout the year. Since last year, we've had the careers, which add a nice challenge to the readathons as well.
During the previous OWLs, I chose the career Curse Breaker. This year I have decided to go for the Spell Maker career. That means I will have to read seven books for the OWLs, and thirteen for the NEWTs! In this post, I will share my entire TBR, because I have also decided to pick all the add-ons.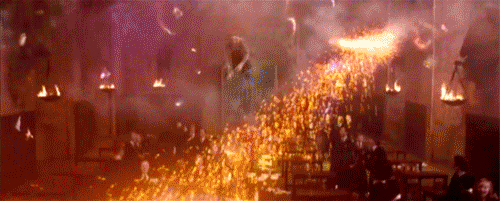 CAREER TBR
For the Spell Maker career, I need to get OWLs for Ancient Runes, Arithmancy, Astronomy, Charms, Divination, History of Magic and Transfiguration. I've tried to pick at least three books that fit each of the prompts, so I can always switch out a book if I don't feel it. I've also decided to not add any rereads this time, because I have way too many books I still need to read!
Ancient Runes
Heart Rune – Read a book with a heart on the cover, or in the title.
This prompt was a little difficult to find a book for, as I apparently don't own a lot of books that have either a heart on the cover or heart in the title. I ended up finding one book I had been quite excited about reading, and that is Heart of Iron by Ashley Poston.
Arithmancy
Balance/Opposites – Read a book outside of your favourite genre
This one was actually really easy, as my favourite genres are fantasy and science fiction and I decided to just go for something that's kind of outside of my comfort zone – a historical fiction (that isn't a WWII story). I picked a recent purchase – Wonderstruck by Brian Selznick.
Astronomy
Night Classes – Read the majority of this book at night
For this prompt, I decided to go with something easy, something I'll be able to finish in a night. I picked Dragon Ball, vol. 3 by Akira Toriyama, so I can finish the bind-up I own and justify buying another one soon!
Charms
Lumos Maxima – Read a book with a white cover (at least 50% of the cover)
Another easy pick, as have most of my books sorted by colour (I need to reorganise my shelves soon but effort). I ended up picking One of Us is Next by Karen M. McManus, the sequel to One of Us is Lying, a book I enjoyed a lot when I read it last year (I think I actually read that one for either my OWLs or NEWTs as well).
Divination
Third Eye – Assign numbers to your TBR, and let an RNG pick your read
I have way to many books on my TBR to get a nice result, so what I did was pick twenty books from my physical TBR and twenty books from my ebook TBR, and then I let a Random Number Generator pick one (or three, actually) from those. It picked Into the Crooked Place by Alexandra Christo for me!
History of Magic
Witch Hunts – Read a book featuring witches/wizards (spellcasters, magicians, etc)
Ok so I didn't look too much into this because I was afraid to be spoiled for books I have not read yet, so I played it safe and picked a sequel – Wayward Son by Rainbow Rowell. Let's finally continue this series, shall we?
Transfiguration
Animagus Lecture – Read a book (or a book in a series) featuring shapeshifters
Again, I was careful about spoilers and I picked Race to the Sun by Rebecca Roanhorse, because if I got it right from the synopsis, this does in fact include shapeshifters (if not, I always have two back-up books!)
OTHER PROMPTS
Naturally, being a Slytherin, I decided to add all the add-ons in the back of the Career guide, which means I will need to add the remaining five classes to my TBR as well.
Care of Magical Creatures
Hippogriffs – Read a book with a beaked creature on the cover
For this prompt, I decided on a book I recently got in a Fairyloot box – Woven in Moonlight by Isabelle Ibañez. It has not one, but two birds on the cover!
Defence Against the Dark Arts
Grindylows – Read a book set at sea or the coast
I had a little crisis because I (thought) I did not own any books that take place mostly at sea or by the coast. Then, a friend recommended The Wicked Deep by Shea Ernshaw, which is not a book I own but it's on Scribd.
Herbology
Mimbulus Mimbletonia – Read a book that starts with an M
Again, a super easy prompt because I simply have to go to the M tab on Libib and look through the books I have there. I decided to pick an audiobook that I won a while back and that is The Mystwick School of Musicraft by Jessica Khoury!
Muggle Studies
Read a book from the perspective of a Muggle (aka a Contemporary)
Then there is my least favourite prompt, read a contemporary. Yeah, it's not my favourite genre, but I am going to try my best! I picked Switchback by Danika Stone, which is actually a book I am looking forward to reading because of ace rep.
Potions
Shrinking Solution – Read a book under 150 pages
And the last prompt is to read a book under 150 pages. I could have picked a graphic novel for this one, I realised later, but I ended up picking a book I had on my shelf for a very long time that apparently is less than 150 pages. I picked Cathy's Book by Sean Stewart, Jordan Weisman, and Cathy Brigg. It's an interactive book, with lots of cool pull-outs, so I'm curious what the book is going to be!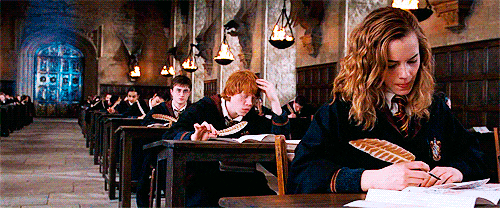 And that concludes my TBR for the OWLs! Are you participating? What career have you picked?