Welcome to the first of a series of Best of posts! This post will be about books only, and then books I have read this year, that came out in previous years. Tomorrow I'll publish a list with my favourite books that were also released this year!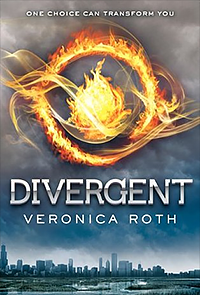 Divergent by Veronica Roth
Released on: 25 april 2011
Finished on: 14 february 2012
In Beatrice Prior's dystopian Chicago world, society is divided into five factions, each dedicated to the cultivation of a particular virtue—Candor (the honest), Abnegation (the selfless), Dauntless (the brave), Amity (the peaceful), and Erudite (the intelligent). On an appointed day of every year, all sixteen-year-olds must select the faction to which they will devote the rest of their lives. For Beatrice, the decision is between staying with her family and being who she really is—she can't have both. So she makes a choice that surprises everyone, including herself.
Purchase on Amazon | Purchase on Bol.com | Purchase on Bookdepository | Goodreads
I had heard a lot of good things about this book, and I decided to buy this book eventually. One of the best decisions I have made this year. It's a very nice book, nicely written, with good characters and a nice plot. There are enough things happening throughout the book, for it to stay interesting (at least, for me, if nothing happens in a chapter, I get bored). Though the whole dystopia-theme isn't that original anymore, Divergent is definitely one of my favourite books. If you want to read a nice young-adult book, without a love-triangle (yay), you should go and read Divergent! Part two, Insurgent, came out this year, and is also just as amazing!

Gone by Michael Grant
Released on: 24 June 2008
Read on: 26 February 2012
In the blink of an eye, everyone disappears. Gone. Except for the young.
There are teens, but not one single adult. Just as suddenly, there are no phones, no internet, no television. No way to get help. And no way to figure out what's happened.
Hunger threatens. Bullies rule. A sinister creature lurks. Animals are mutating. And the teens themselves are changing, developing new talents—unimaginable, dangerous, deadly powers—that grow stronger by the day. It's a terrifying new world. Sides are being chosen, a fight is shaping up. Townies against rich kids. Bullies against the weak. Powerful against powerless. And time is running out: On your birthday, you disappear just like everyone else.
Purchase on Amazon | Purchase on Bol.com | Purchase on Bookdepository | Goodreads
Another beautiful book. This book is the first in a series of six, of which the first five have already been published (Gone, Hunger, Lies, Plague and Fear, in that order); part six, Light, will be published next year. I have got the first two books in my possession, but I have not yet read part two, because, like always, other books went first. I am going to re-read 'Gone' first before I start 'Hunger' though, because I don't really remember much of what happened in the book. But anyway, it's an amazing book!

The Hobbit by J.R.R. Tolkien
Released on: 21 September 1937
Read on: 31 October 2012
Bilbo Baggins is a reasonably typical hobbit: fond of sleeping, eating, drinking, parties and presents. However, it is his destiny to travel to the dwarflands in the east, to help slay the dragon Smaug. His quest takes him through enchanted forests, spiders' lairs, and under the Misty Mountains, where he comes across the vile Gollum, and tricks him out of his 'Precious' – a ring that makes its bearer invisible, and wields a terrible power of its own.
Purchase on Amazon | Purchase on Bol.com | Purchase on Bookdepository | Goodreads
I 'forced' myself to read the book before the movie came out, and I did not regret it at all! Though I skipped most of the song-lyrics, it was nicely written, and I enjoyed the story a lot. There were some difficult/weird words in there, but it was written/published in the 1930s so yeah, and those words were very normal at that time. It's an easy read (probably because it was written for children), and I am very curious how the movie will look like; especially as to where they are going to split the movies, because there are going to be three now!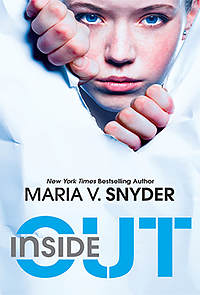 Inside Out by Maria V. Snyder
Released on: 1 April 2010
Read on: 23 October 2012
I'm Trella. I'm a scrub. A nobody. One of thousands who work the lower levels, keeping Inside clean for the Uppers. I've got one friend, do my job and try to avoid the Pop Cops.
So what if I occasionally use the pipes to sneak around the Upper levels? The only neck at risk is my own…until I accidentally start a rebellion and become the go-to girl to lead a revolution.
Purchase on Amazon | Purchase on Bol.com | Purchase on Bookdepository | Goodreads
It's a nice book, but I am glad I didn't buy a physical copy of it. I don't really know what to say about it, but I do want to read the second book, which I think is also the last in this series. I am curious about Maria V. Snyder's other book series, 'Poison Study', which I have got on my to-read list for a long time. Her writing is nice, but this story isn't really something I'd read normally.

The Maze Runner by James Dashner
Released on: 6 October 2009
Read on: 22 September 2012
When Thomas wakes up in the lift, the only thing he can remember is his first name. His memory is blank. But he's not alone. When the lift's doors open, Thomas finds himself surrounded by kids who welcome him to the Glade—a large, open expanse surrounded by stone walls.
Just like Thomas, the Gladers don't know why or how they got to the Glade. All they know is that every morning the stone doors to the maze that surrounds them have opened. Every night they've closed tight. And every 30 days a new boy has been delivered in the lift.
Thomas was expected. But the next day, a girl is sent up—the first girl to ever arrive in the Glade. And more surprising yet is the message she delivers.Thomas might be more important than he could ever guess. If only he could unlock the dark secrets buried within his mind.
Purchase on Amazon | Purchase on Bol.com | Purchase on Bookdepository | Goodreads
I had this book for a while now, but I never really got into it. I read a couple of pages, but stopped not long after, because I found it a bit boring (and I found it a bit of a pity that I bought it); but then, after a couple of months, I grabbed it again and almost forced myself to read further, and I nearly finished it the same day. It'll get a lot more exciting after a couple of chapters, and it stays that way. After finishing book one, I started to read the other two (and I still need to read the fourth one, but that's a prequel, which isn't really something I would like…) It's an amazing story, though sometimes it might be a bit confusing (this would have been a greater book, if it had a map of the Glade…)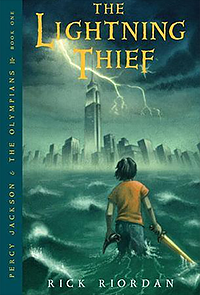 The Lightning Thief by Rick Riordan
Released on: 28 June 2005
Read on: 4 June 2012
Percy Jackson is about to be kicked out of boarding school… again. And that's the least of his troubles. Lately, mythological monsters and the gods of Mount Olympus seem to be walking straight out of the pages of Percy's Greek mythology textbook and into his life. And worse, he's angered a few of them. Zeus' master lightning bolt has been stolen, and Percy is the prime suspect.
Now Percy and his friends have just ten days to find and return Zeus' stolen property and bring peace to a warring Mount Olympus. But to succeed on his quest, Percy will have to do more than catch the true thief: he must come to terms with the father who abandoned him; solve the riddle of the Oracle, which warns him of betrayal by a friend; and unravel a treachery more powerful than the gods themselves.
Purchase on Amazon | Purchase on Bol.com | Purchase on Bookdepository | Goodreads
A case of 'I watched the movie, and then I read the book, and now I am disappointed'. I wasn't disappointed in the book, but in the movie. It was bad, quite bad. They changed so much in the movie, and they left out so much. I can't remember how many times I was like 'oi, I didn't saw this in the movie!' while reading the book. The book is really nice, and I am going to read part two as soon as possible, but I would have loved for the movie to be a bit more like the book. I really hope the second movie will be better!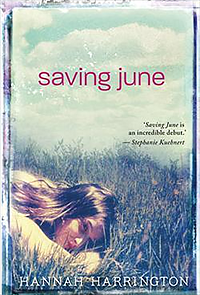 Saving June by Hannah Harrington
Released on: 1 May 2011
Read on: 3 August 2012
Harper Scott's older sister has always been the perfect one — so when June takes her own life a week before her high school graduation, sixteen-year-old Harper is devastated. Everyone's sorry, but no one can explain why.
When her divorcing parents decide to split her sister's ashes into his-and-her urns, Harper takes matters into her own hands. She'll steal the ashes and drive cross-country with her best friend, Laney, to the one place June always dreamed of going — California.
Enter Jake Tolan. He's a boy with a bad attitude, a classic-rock obsession and nothing in common with Harper's sister. But Jake had a connection with June, and when he insists on joining them, Harper's just desperate enough to let him. With his alternately charming and infuriating demeanour and his belief that music can see you through anything, he might be exactly what she needs.
Except June wasn't the only one hiding something. Jake's keeping a secret that has the power to turn Harper's life upside down — again.
Purchase on Amazon | Purchase on Bol.com | Purchase on Bookdepository | Goodreads
A girl, who usually reads extremely good books, recommended this, and that's why I decided to read this book. And it was an amazing book. I really liked it, and it made me want to go on a road trip myself! I am planning on reading more books written by Harrington.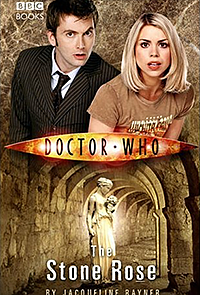 The Stone Rose by Jacqueline Rayner
Released on: 13 June 2006
Read in: August 2012
Mickey is startled to find a statue of Rose in a museum – a statue that is 2,000 years old. The Doctor realizes that this means the TARDIS will shortly take them to Ancient Rome, but when it does, he and Rose soon have more on their minds than sculpture. While the Doctor searches for a missing boy, Rose befriends a girl who claims to know the future. But then the Doctor stumbles on the hideous truth behind the statue of Rose – and Rose herself learns that you have to be very careful what you wish for.
Purchase on Amazon | Purchase on Bol.com | Purchase on Bookdepository | Goodreads
I won this book at the Doctor Who fanday in October. There were a couple of books (and more things ofcourse) you could choose from, and I decided to go for this one; because it includes the Tenth Doctor, and Rose Tyler – my favourite doctor, and my favourite companion. It also looked like a nice book, and it turned out to be a really nice book indeed. These Doctor Who books are just different stories, no episodes retold or extended, but just completely new stories. I really like reading Doctor Who books (I bought another DW book, and a Torchwood one after I finished the Stone Rose).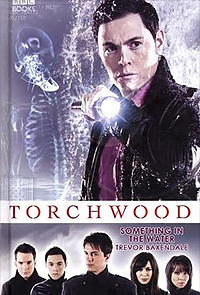 Something in the Water by Trevor Baxendale
Release on: 1 March 2008
Read on: 5 November 2012
Dr. Bob Strong's GP surgery has being seeing a lot of coughs and colds recently – far more than is normal for the time of year. Bob contacts Owen Harper, an old student friend, who reluctantly agrees to look into it. Meanwhile, Toshiko and Gwen are investigating ghostly apparitions in the marshy areas of South Wales. It's been a dull month and they're just about to pack up when they discover a dead body. The Team find that there's been a massive spike in respiratory infections right across the UK. Captain Jack agrees that it's worth investigating, but at the moment his priority is Tosh and Gwen's work: they've brought the corpse back for examination. It's old, in an advanced state of decay…and still able to talk!
Purchase on Amazon | Purchase on Bol.com | Purchase on Bookdepository | Goodreads
This is the Torchwood book that I bought after reading the Stone Rose; someone on tumblr marked this book as her favourite TW book, so I bought it – because I was curious (and the summary sounded interesting). It turned out to be a nice, and funny book. I really do not regret buying this book. Like the Doctor Who books, these are just different stories, no episodes retold. I am planning on buying more Torchwood books in the future.

Touched by an Angel by Jonathan Morris
Released on: 23 June 2011
Read on: 3 November 2012
In 2003, Rebecca Whitaker died in a road accident. Her husband Mark is still grieving. Then he receives a battered envelope, posted eight years ago, containing a set of instructions and a letter with a simple message: "You can save her."
Later that night, while picking up a takeaway, Mark glances at a security monitor – to see himself, standing in the restaurant in grainy black and white. And behind him there's a stone statue of an angel. Covering its eyes, as though weeping… except, when Mark turns, there's nothing there. As Mark is given the chance to save Rebecca, it's up to the Doctor, Amy, and Rory to save the world. Because this time the Weeping Angels are using history itself as a weapon.
Purchase on Amazon | Purchase on Bol.com | Purchase on Bookdepository | Goodreads
D'you wanna know a secret? I bought this book, because Harry Potter was mentioned (one sentence, but okay); it turned out to be a really nice book, and I think this is my favourite Doctor Who book. It's about the Weeping Angels, and they are on my list of favourite monsters from the whoniverse. There were some references to things that happened in several Doctor Who episodes, which made me really happy, and the story has a very beautiful ending! I am certainly going to read this book again.
And that's it, this is my list of my favourite books that I've read this year. Or something like that. I don't even know if that was a correct English sentence. Whatever, you know what I mean. Right?