Just got back from Avengers: Endgame and currently drowning in feels? Well, I have a great solution for you! Noura from the Perks of Being Noura has organised a readathon entirely based on the MCU (Marvel Cinematic Universe). You can pick any character you want, fill in the prompts with books you want to read and basically just have a lot of fun! The readathon started on the 14th of April already, but runs until the 31st of May so you'll still have a full month to complete your challenges, if you plan on participating now!
Now, what characters have I chosen? If you know me, you can probably guess… Yes, of course, I picked the love of my life – Wanda Maximoff aka the Scarlet Witch. And as a secondary character, I picked Thor! Below, I'll talk about the prompts for each character and the books I picked to fulfil those prompts.
Scarlet Witch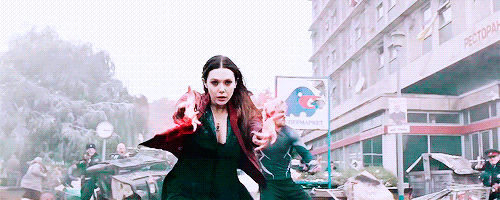 Wanda has four of her own prompts, and two additional prompts from Black Widow and either Ant-Man, Spider-Man or Doctor Strange. I picked Spider-Man for the second additional prompt because Peter is my son.
Wanda & Pietro: A Book with Twins – The Third Twin by C.J. Omololu (completed)
Red Psionic Energy: Character with red hair, or book with red cover – Rebel Rising by Beth Revis (completed)
Telekinesis: Book featuring powers – Three Dark Crowns by Kendare Blake (completed)
Scarlet Witch: Paranormal or horror book – The Hollow Boy by Jonathan Stroud
Black Widow's Bite: Book with a badass female character – Rogue One by Alexander Freed (completed)
Peter Parker: A Young Adult book – The Rest of Us Just Live Here by Patrick Ness (completed)
Thor Odinson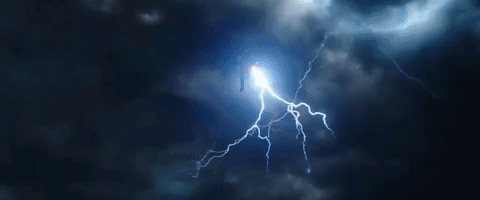 Thor only had three prompts, with two additional prompts from Iron Man and Doctor Strange.
Norse Mythology: A book featuring mythology – Good Omens by Neil Gaiman and Terry Pratchett
Thor: Book with a one-word title – Gemina by Amie Kaufman and Jay Kristoff
Thor & Loki: A book with siblings – The Cruel Prince by Holly Black
War Machine: A book with robots or an Artificial Intelligence – Obsidio by Amie Kaufman and Jay Kristoff
Master Sorcerer: A book with magic/symbols – Sabriel by Garth Nix
So far, I've already finished three books, and I'm making my way through two others! Are you going to participate in this readathon? Let me know, and also let me know which character you've chosen and which MCU character is your favourite of all time?