I saw this tag somewhere on Tumblr and decided I wanted to do it too. After all the nice Christmas-y book tags, a not so nice tag sounds like fun to do! So here is the Grinch book tag, originally created by Sam from Thoughts on Tomes on Youtube!
1. Half of the lights on the Christmas tree are burnt out
(Name a book/series/character that started out good but then went downhill)
There are two book series that I can name from the top of my head right now, the first one being the (original) Shatter Me trilogy by Tahereh Mafi. I really enjoyed the first book, the second book was also good but not amazing, but I really didn't love the third book at all. I'm not sure if I'm going to pick up the next book in the series, especially not because I've gotten rid of the second and third book since.
Another series I really enjoyed at first was Gone by Michael Grant. The first book was so thrilling and I enjoyed it a lot, the second book was a bit of a letdown for me, and I can't really remember what I thought of the third, but I guess I didn't love it a lot because I have yet to read the other three (or now four?) books in this series.
2. Annoying Great Aunt Sally who will not leave you alone
(Name a book that you didn't enjoy, but everyone else seems to love so it never goes away)
I really did not like A Court of Mist and Fury, and I ended up DNF-ing it and got rid of my copies for both ACOMAF and ACOTAR. There, I said it. I do still enjoy Sarah J Maas's other series, Throne of Glass, but somehow I just couldn't get through ACOMAF. View Spoiler »It was the very cringe-worthy sex scene at the beginning that threw me off, to be honest. « Hide Spoiler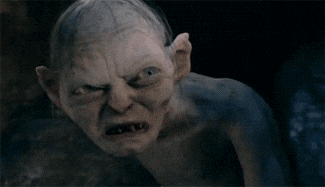 3. Your pets keep knocking over the Christmas decoration
(Name a character that kept messing things up for everyone else (can't pick a villain!))
Loki's not really a villain, right? He's just an ass. Ok well technically in Magnus Chase he is the main villain, but… I don't know… I can't really think of anyone else, literally the first character that came to my mind was Loki. He's often not the main villain in most stories, he's only been the main villain in two Marvel movies that he's been in (out of the… four? five? that he's been in?).
4. You hear your parents putting out the presents and learn Santa isn't real
(Name a book you were spoiled for)
The book I got spoiled for, thanks to my own dumbness, was Crown of Midnight by Sarah J. Maas. I went to the last page to check the page count (don't. EVER. DO. THIS) and I accidentally read the last couple of sentences. Stupid me.
Another thing I got spoiled for by other people was The Force Awakens. My friends and I wanted to see the first six movies before going to TFA, but apparently most people (and I'm sorry to say this but it's mostly Americans, because I can scroll through Tumblr easily before the movies come out there, but once they do there are spoilers everywhere…) don't care about spoiling other people after they've seen the movie. View Spoiler »I knew Kylo Ren was the son of Han and Leia, I knew someone important was going to die, thank the gods I didn't know who until it was about to happen in the movie « Hide Spoiler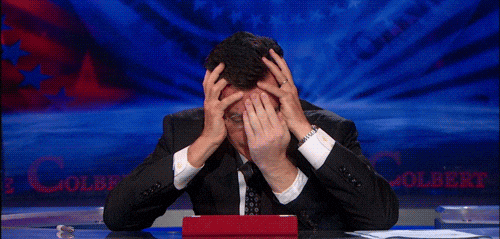 5. It's freezing outside
(Name a main character you just couldn't connect with)
To be honest, I have a hard time connecting with most of the characters I read about. The only character I can think of that I really couldn't connect with were the two main characters from Lobsters by Tom Ellen and Lucy Ivison. That book was all about sex, kissing, finding 'the one', and I really just cannot fathom why sex is so important to have done before you go to college or whatever. *waves ace flag*
6. Mariah Carey's 'All I Want for Christmas is You' and it's giving you anti-romantic feelings
(Name a couple you couldn't stand)
I really don't like Aelin and Rowan. Partly because I was still rooting for Chaol by the time Empire of Storms came around, partly because I just… I don't know why really, but I just didn't like them at all. I had the same with Feyre and Rhys before I just abandoned that book series completely.
Movie-wise I just cannot understand how people can ship Rey and Kylo Ren. This has nothing to do with the fact I ship her with Finn, but just the fact that people can ship a character with the person who kidnapped and tortured her. (Also I'm not a huge fan of Stormpilot aka Finn/Poe but that's due to the fandom, not the characters).
7. That scratchy homemade wool sweater you got for Christmas years ago but won't get rid of
(Show some books that have been sitting on your shelves for a while, and you aren't motivated to read, but you don't have the heart to get rid of)
From the first question, I'm bringing back the Gone series again, I borrowed the last three books from my sister, but they've been sitting on my shelves for ages. I probably should just give them back to her, but there's this little voice in the back of my head that says 'no read them'. I also have had Eragon by Christoper Paolini on my shelf since maybe 2012 or something? I tried to read it once, but I couldn't get through it. Still, it's DRAGONS!
The next question has a spoiler alert for Harry Potter, Rogue One (the Star Wars movie) and Six of Crows, so if you haven't read/seen either of those, skip this question!
8. Grandma Got Runover by a Reindeer
(Name a character death you still are mad about)
View Spoiler »
Fred Weasley. Sirius Black. Remus Lupin. Nymphadora Tonks. DOBBY. Cassian Andor. K-2SO. Jyn Erso. Bodhi Rook. Chirrut Imwe. Baze Malbus. MATTHIAS HELVAR. « Hide Spoiler
9. The malls are overly crowded with holiday shoppers
(Name a series that has too many books in it/went on too long)
The whole Mortal Instruments… series… saga… chronicles… whatever they are called… I believe it was supposed to be a trilogy at first? I didn't make it through the third book at all because I just hated it. I respect people who love this world to bits, and I do admit the world sounds amazing – but the books were just terrible imo.
10. The Grinch
(Name a main character you HATE)
I had written an entire speech about how I hated Umbridge until I realised the prompt was actually about a main character… Anyway, I really couldn't stand Clary from the Mortal Instruments, whats-her-name from Stolen by Lucy Christopher, I hated Mae Holland from The Circle… I can continue, but I think I'm just going to stop now because I literally name every character I can't stand…
So that concludes the Grinch Book tag! Let me know if you're doing this tag, I would love to read your answers!
Can you name

a main character you hated?
---