Wrap-Up: October 2017
31st October 2017
Holy shit, October is over already! That means we have two months left in 2017! Wasn't it like April two weeks ago? Damn. Anyway, today it is not only Halloween but also time to wrap up this month with a nice little bow on top.
Books bought, received
Oh wow look at that, I only bought three books this month! I had The Ship of the Dead pre-ordered for months already and I got the little Dutch book as a gift when I bought Nevernight. The Harry Potter book is Irish and I'm very excited to have it, even though I will probably never be able to read it… Oh well…
Digital books
(click the cover to go to their Goodreads page)
I got most of these digital books from NetGalley, with the exception of Sleeping Giants, which I got because Netgalley only had the second book in the series.
Other purchases
Somehow I can't remember all the things I bought this month, but I think I got pretty far. On the left, I have a bunch of bandages that I bought, dyed and sewed together to make Rey's arm wraps. On top of that, there's a roll of duct tape which is perfect for Quicksilver. I also finally got myself a lightbox. Then I bought some Halloween-y stuff; a little pumpkin light, a kitty mug and a tin of peppermints. I also got two new nail polishes from Essie that a store here sells for cheap. Some decorative stars in silver and gold, new sewing needles and a couple of notebooks. And as a surprise, I got this tablet in the mail, that I got for free with my Welsh course. I forgot I was getting this, so it was a pleasant surprise!
Then there's some fandom stuff. I got the Pokémon Go poster from a friend, who had no use for the poster she got in her Safari Event goodie bag. I got a Justice League advent calendar and the November Empire magazine with the JL team on the cover. I got four Funko pops and a little Rocket & Groot figurine. I also got a Rogue One Top Trumps game, though it is in German instead of English or Dutch. Below there are tickets to the movies I went to this month, three pins (a Star Wars one, an EMP one and a Valiant one) and a Spider-Man bowl. And then there's a Luigi figure I got in a McDonalds Happy Meal!
And lastly, there's clothing. I already owned two of these t-shirts, but I dyed them with the same dye I used on the bandages. On the top, I have a green jumper and the coolest Halloween joggers!
Read, seen, started
Read
Seen
Next month
November is NaNoWriMo month, and I am still not 100% sure I am going to participate. I will be working on the same story I worked on last year because naturally I never really finished that one. I mean I got to 50.000 words, I believe, with a lot of gibberish and backstory written in between the actual writing, but I really do want to get to 50.000 without adding background and other writing that doesn't technically belong in the story.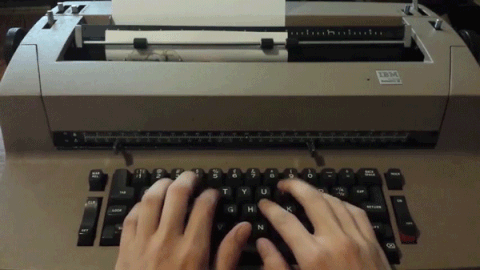 November is also the month of Dutch Comic-Con, the Winter edition. This takes place on the 18th and 19th of November and I am very excited for it, because DCC is my favourite Dutch con, and I had to miss out on the regular one in March. I'm also wearing a new cosplay on Sunday, which makes me even more excited because it's an amazing character and I can't wait to wear it outside of my bedroom!
I'm also getting close to finishing my reading challenge, though I am not sure I'll be finishing it in November like I did last year. I've been in a couple of reading slumps this year and I am still not really fully up to my normal reading pace. Maybe next year I'll just put the challenge on 75 books and see how far I get without 'pressuring' myself to get to 100 again. Oh well, I'll see!
Want to read: Half-Blood Prince, Nevernight, Vicious, Young Avengers vol. 2, Turtles All the Way Down
Want to see: Flatliners, Justice League, Coco, The Snowman, Murder on the Orient Express
See you in November!
---
You May Also Like
15th May 2017
31st January 2015
17th July 2017