I participated in the #spookathon this week
25th October 2017
About a week or to ago, I found out about a read-a-thon called the Spookathon. This is a week-long read-a-thon in October, where you try to read as many spooky books as you can (hence the title). I thought this sounded really intriguing and decided on a whim to participate. I picked out five books I really wanted to read and told myself I wanted to finish at least three of those.
Spookathon is organised by BooksandLala, Bookerly, and Paige's Pages on Youtube. It ran from the 16th till the 22nd of October and there were five challenges you could complete plus a group book, which was A Stranger in the House by Shari Lapena. I decided not to pick up the group book but picked out five books I really wanted to pick up.
Read a thriller: I decided for this challenge to pick You by Caroline Kepnes. I'd been hearing great things about this book for a long time, and thought it would be perfect for a spooky read-a-thon.
Read a book with a spooky word in the title: Technically, I could use two books for this challenge perfectly, but the book I picked first was The Ship of the Dead by Rick Riordan, the third book in the Magnus Chase series. It's my favourite series by Rick and I cannot wait to pick up this one.
Read a book about a childhood fear: Well, I was a kid that scared pretty easily, so I guess any of the books could have counted, but I ended up picking Thirteen by Tom Hoyle for this challenge. I've always been afraid of being stalked, chased, murdered and this book is also about a cult which terrifies me even now.
Read a book with orange on the cover: I decided I was going to add a graphic novel to my pile, to make things a bit easier. For this challenge, I picked All-New Ghost Rider, vol. 1 by Filipe Smith, a comic I had been excited for ever since I found out it existed.
Read a book with a spooky setting: I decided to take this challenge literally and pick a book with actual ghosts, The Screaming Staircase by Jonathan Stroud. I'd been excited to read this since I got a copy from a friend, and I decided to pick this book up first.
Monday 16 October
I started reading at exactly 12 am on Monday the 16th of October. I picked up The Screaming Staircase first, though I soon regretted that because I thought it was pretty creepy. But I managed to read a couple of pages before going to bed. The rest of the day I spent a lot of time reading the book, but I also read some pages of Order of the Phoenix, the fifth Harry Potter book that I started rereading at the beginning of this month.
In the evening, I went to see a movie with my best friend, so I hardly got any reading done there. I did manage to read a big chunk of The Screaming Staircase this day
Final page count: 250
Books finished: None
Tuesday 17 October
On Tuesday, I had to work, so I didn't get much reading done, but I managed to read some before and after work. I read some pages of Order of the Phoenix, and some pages in The Screaming Staircase, which I am really enjoying. That evening, I went to the cinema again with my best friend, so again not much reading was done.
Final page count: 352
Books finished: None
Wednesday 18 October
My only completely free day today, so I decided I was going to finish The Screaming Staircase today. I also decided to work on a cosplay this week, because I was going to wear it for a Halloween party, and my mum and I visited a store that had just opened in our small shopping mall.
Somewhere in the afternoon, I finished The Screaming Staircase which I gave five stars. I loved it, and I cannot wait to pick up the sequel anytime soon. After finishing this book, I read some more pages in Order of the Phoenix and decided to pick up my second book for the read-a-thon, You by Caroline Kepnes.
Final page count: 609
Books finished: The Screaming Staircase –
Thursday 19 October
Thursday was mostly spent reading You, but I didn't really like it that much, so I picked up my graphic novel as well. I didn't want to power through it, so I read a couple of pages in between reading You and also read some more in Harry Potter.
I also spent more time working on my cosplay, I dyed some bandages and two t-shirts that I needed for a Dark Rey cosplay on Wednesday, and today I actually had to let them dry before I could see how it all fit together. And I had to work for a bit, sorting mail that I had to deliver the day after. I decided today I was going to set a 1000 page goal for the whole read-a-thon.
Final page count: 788
Books finished: None
Friday 20 October
Friday was another day I spent working, so I didn't get a bunch of reading done. I did finish the Ghost Rider graphic novel, which I really loved and I added the second (and last) volume to my TBR almost immediately. My best friend and I decided very last-minute to go and see a movie on Saturday, and that evening the Halloween event for Pokémon Go started, so we spent about an hour outside looking for the new Pokémon.
I spent a huge amount reading You, which I ended up disliking the more I read. I just really didn't understand how people could enjoy a book like this, and I knew already it was going to be a three-star, if not less.
Final page count: 979
Books finished: All-New Ghost-Rider, vol. 1 –
Saturday 21 October
On Saturday, my parents weren't going to be home for dinner, so my sister and I ordered some food. I had pizza (fourth time this week? oops) and spent the afternoon trying to finish You. After finishing Ghost Rider, I also picked up Thirteen by Tom Hoyle, the fourth book on my list. I hoped I could finish this before the read-a-thon ended, but it took me a bit longer to finish You.
That evening, I went to see Geostorm with my best friend, which was a nice movie, but not an amazing one. We spent some more time catching Pokémon, did a Raid and then went home, so I could finish my book. I didn't finish You that day which I was kind of sad about (I mean I really wanted to be done with this book).
Final page count: 1129
Books finished: None
Sunday 22 October
Sunday arrived, the last day of the read-a-thon, and I finally finished You by Caroline Kepnes, which I gave 2,5 stars. I'm going to try to write a review about it because I have a lot of (not so positive) feelings about it. I also read a huge chunk of Thirteen, but I didn't manage to finish it before midnight.
Final page count: 1469
Books finished: You –
All-in-all, I managed to read two full books, a graphic novel and a huge part of a third book. With the three books I finished, I managed to complete all five challenges.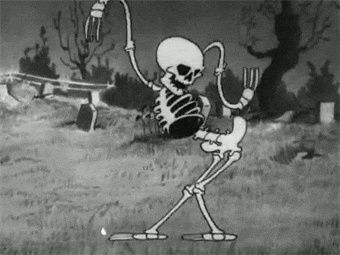 So I guess I can call this read-a-thon a success! I finished more books than I thought I would this week, making me ahead of my reading challenge on Goodreads. My final page count for the read-a-thon is 1469 pages with two books and one graphic novel finished. I read 228 pages in Thirteen and finished it the day after the read-a-thon had ended.
Did you participate in this read-a-thon?
---
You May Also Like
11th July 2017
16th April 2014
6th October 2016