In my search for a couple of nice tags to do on my blog, I found the Netflix book tag. So I decided to take it over and fill it in as well. I don't know who made this tag, but I found it through A Dash of Ash on Youtube.
Recently Watched: The Last Book You Finished Reading
At the moment of filling in this, the last book I've finished is Traitor to the Throne by Alwyn Hamilton which I really enjoyed. I can't wait for the third book to come out, which unfortunately won't happen for another year, but I need it NOW.
Top Picks: A Book/Books That Have Been Recommended to You Based on Books You Have Previously Read
Oh god, I honestly can't remember. I think the only one I can remember being recommended to me based on a book I have read was Divergent, which was recommended to me because I loved The Hunger Games. But that was way back in 2012/2013 so yeah.
Recently Added: The Last Book You Bought
That's an easy one, the last book I ordered (and received) was Ms. Marvel volume 4: Last Days by G. Willow Wilson. I love Ms. Marvel so much and I can't wait to finally continue this comic series!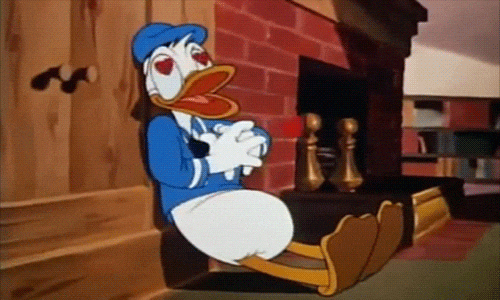 Popular on Netflix: Books that everyone knows about
Two you've read, and two you haven't read – or have no interest in reading
Obviously, I have read The Cursed Child, the 'official' eighth Harry Potter story. I didn't like it. I also read The Fault in Our Stars by John Green, a book everyone was praising a couple of years back and I did really enjoy that one. Then there's A Monster Calls by Patrick Ness, which everyone has been loving so so much, but I still have not read this apparently heartbreaking book. And that with the movie coming out soon! Another book I haven't read, but actually have no interest in reading, is The Heir by Kiera Cass. I read the first three Selection books and didn't particularly love them or anything, but for me, the story is now over. I have no interest in picking up the two sequels that focus on America's daughter.
Comedies: A Funny Book
I am not usually a fan of comedies because often the jokes feel too forced. But honestly I love sarcastic characters, and YA literature seems to be full of sarcastic characters lately. Sometimes it's a bit tiring, but often I really love it. The last time I really laughed at a book was when I was rereading The Lunar Chronicles by Marissa Meyer, so I am going to choose that as my official answer for this question!
Dramas: A Character Who is a Drama Queen/King
Oh, god I am so bad at this?! I honestly have been ruined by so many headcanons, but I do think Tony Stark can be a bit of a Drama King sometimes. And then Pepper would be the one who is totally chill towards him being dramatic. (I mean the firework show which happened right after this gif? (Or was it before?!) Tony 'Drama King' Stark).
Animated: A Book With Cartoons on the Cover
I am just going to go for Comics/Graphic Novels for this one, and then I am not going to be obvious and choose something that's not Marvel. I really enjoyed both The Lightning Thief graphic novel and the first Artemis Fowl one. I have been meaning to get my hands on the other ones in both series, but I am also really bad at finishing series. Oh well, soon!
Watch it Again: A Book/Series You Want to Reread
I am planning on rereading Harry Potter again this year like I do every year. Only this time I'm thinking about rereading them in Dutch, just because. Also, I might reread the Grisha trilogy by Leigh Bardugo this year because I miss those characters very much. Other than that I am not planning on rereading much this year. I have a very big TBR pile that I need to get through.
Documentaries: A Non-Fiction Book You'd Recommend to Everyone
Certainly one of Carrie Fisher's books. She was an amazing person, and I read her autobiography Wishful Drinking last year. I am planning on picking up a couple more of her books, but I definitely recommend every Star Wars lover to read something of her.
Action and Adventure: An Action-Packed Book
All of Rick Riordan's books are pretty much filled with action and awesome adventures. There is of course still some downtime, but mostly these books are so action-packed, they'll be over before you know it and you're desperate for more. My favourite Riordan series at the moment is definitely Magnus Chase, and then I am not even going to choose between the first or second book.
New Releases: A Newly Released book that you Can't wait to read
I am definitely looking forward to reading Carve the Mark by Veronica Roth, but I am even more excited for Wires and Nerve, a graphic novel by Marissa Meyer. It's part of the Lunar Chronicles, which is just one of my favourite series ever.
Did you do the Netflix Book Tag?